TA SERIES
The loading of raw materials can be customized
01 The only method for heavy loads TA SERIES
In terms of actual weight, flat raw materials belong to a high load group in comparison to other cargo items.

We offer TA series storage containers that are manufactured with advanced technology and designed to safely and quickly store heavy loads.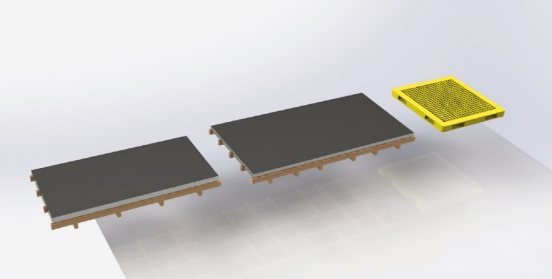 Basic

4 rows of 2540 x 1700 x 330 (mm) racks that can load 4x8 (ft) steel
4 rows of 3150 x 1700 x 330 (mm) racks that can load 5x10 (ft) steel

Ect

It can load materials of various sizes such as

1000 x 2000 (mm), 1000 x 3000 (mm), 3x6 (ft), 4x10 (ft), etc.
02 The material rack may be shaped in any manner you wish
The material racks are assembled based on a module system that allows the width, length, size,

and arrangement of the loading compartment to be freely selected according to the user's needs.
A collection of prefabricated structures

5x10 (ft) Material RACK for raw materials

RACK 4-row configuration model
03 Loading method and use

By loading raw materials into the loading containers themselves, such as pallets loaded

with raw materials, or by securing them to wooden supports, raw materials

in various states can be processed quickly. Further, scrap used after work (SCRAP)

is placed on pallets designed to hold 1200 x 1200 (mm) scrap, and two pallets

can be stored in one loading compartment, making scrap management more efficient.
04 TA Series Features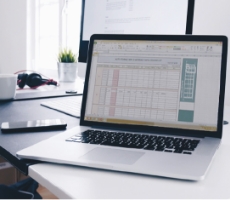 The raw material information office provides the capability to view in Excel and create status reports

Access data through Microsoft Office, Hancom Office, spreadsheets, etc. ; and log raw material storage information in real-time as needed

It is possible to monitor raw material information in real time from the office without needing additional configuration,

as well as to generate daily, monthly, and periodic reports.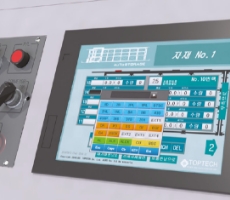 Easy input and search of raw material information

An easy touchscreen interface facilitates the input of a variety of information such as

material, size, and quantity, and high-performance PLCs facilitate the search process

Raw material information is displayed as a menu and can easily be selected.

Additionally, by entering the desired material information in the search box on the screen, the information is

quickly matched with the data, and if the storage number of the raw material loading compartment lights up,

you can quickly review the material status by switching between the material number displays.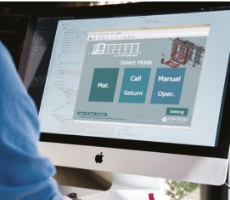 A common desktop computer can be used for remote operation

It allows the user to control the equipment remotely using a computer nearby, rather than the control panel

A computer connected to the Internet enables remote operation.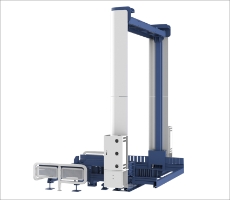 Material transfer shuttle with the shortest path

An absolute coordinate function is used that constantly remembers the current position of the transfer shuttle

Since the TA series system contains an automatic memory of its position regardless of the power supply

or the position of the material transfer shuttle, it does not require repositioning operations,

thereby reducing the amount of time spent on administrative tasks.

Absolute coordinate function

Always remembers location

No origin reset required

Reduced work time

Maximize production efficiency
TOPTECH AUTO STORAGE Smart factory TA SERIES

01 Automated Storage and Retrieval System, ASRS
Point01
Maximizing load
capacity
Utilizing as much space as possible

to secure a large amount of load

Point02
Efficient material
management
The use of a microprocessor allows

for accurate material management

Point03
Efficiency maximization in
material handling
Full automation of warehouse and shipping operations reduces the time required for warehousing and shipping

Point04
Preventing disasters, including
accidents involving safety
Automated work reduces the possibility

of accidents caused by manual labor
Point05
Reduced operation and
management costs
Reducing the misuse of raw materials,

as well as the generation of non-usable materials

Point06
Efficient operation
management
The reduction of labor force results

in a reduction in labor costs

Point07
Material damage
prevention
Preventing damage and contamination caused

by manual loading and unloading

Point08
Keeping the factory environment
clean and organized
Maintaining an orderly workplace with

designated loading areas in the factory
Check.1

Maximizing load space efficiency
Optimum utilization of space through high-rise loading

Up to 75% more space utilization!
Check.2

Smart material management
Raw materials can be received and released with one touch of a button

thanks to the easy entry of material data